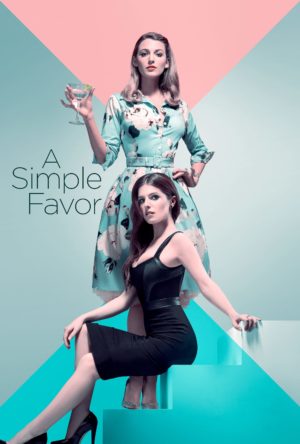 A Simple Favor
R
|

127 min.
Plot
A SIMPLE FAVOR, directed by Paul Feig, centers around Stephanie (Anna Kendrick), a mommy blogger who seeks to uncover the truth behind her best friend Emily's (Blake Lively) sudden disappearance from their small town.
Starring
Linda Cardellini, Blake Lively, Anna Kendrick.
Age Policy
All R-Rated movies are intended for an older, adult audience.
Moviegoers under 17 must be accompanied by a parent or adult guardian.
For any R-Rated movie, children under the age of 6 will not be admitted after 6PM in an effort to create a more appealing atmosphere for our adult audiences.
Adult guardians are:
21 years of age (Id required) or more.
Required to attend the entire movie with the child.
Authorized by a parent to bring the child to an R-rated feature.
Ticket Prices
| | |
| --- | --- |
| Adult: | $9.00 |
| Matinee (before 6 PM): | $7.00 |
| Senior (60+): | $7.00 |
| Child (3-11): | $7.00 |
| Tuesday Family Night: | $4.50 |
| 3D Upcharge: | $2.50 |